We are curious and invite him for an interview.
eco suites: Being a city hotel in vibrant Amsterdam:  what made you decide to take measures towards becoming more sustainable?
Mark Welbers: There has been a clear shift where travelers live increasingly consciously. This is reflected in travel trends which hotels must respond to. We are proud to contribute as a team to a slightly better world.
How do your guests embrace your concept and what kind of travelers come to Banks Mansion?
Banks Mansion has many unique features! More important, we are one in a kind since Banks Mansion is the only 4* Art Deco inspired boutique hotel offering such a concept.  Looking at our location, the level of staff & the ambiance and the so called ''Full-service'' concept (which is a worth winner and highly appreciated! ).
It is the combination of our central location combined with historic building and cozy view on the canals, the busy streets but yet so private and intimate feeling inside Banks Mansion with only 51 rooms and the freedom of using all our complimentary drinks. From making your own cocktail to serve yourself a glass of wine. You actually feel like home and surrounded by quality and service!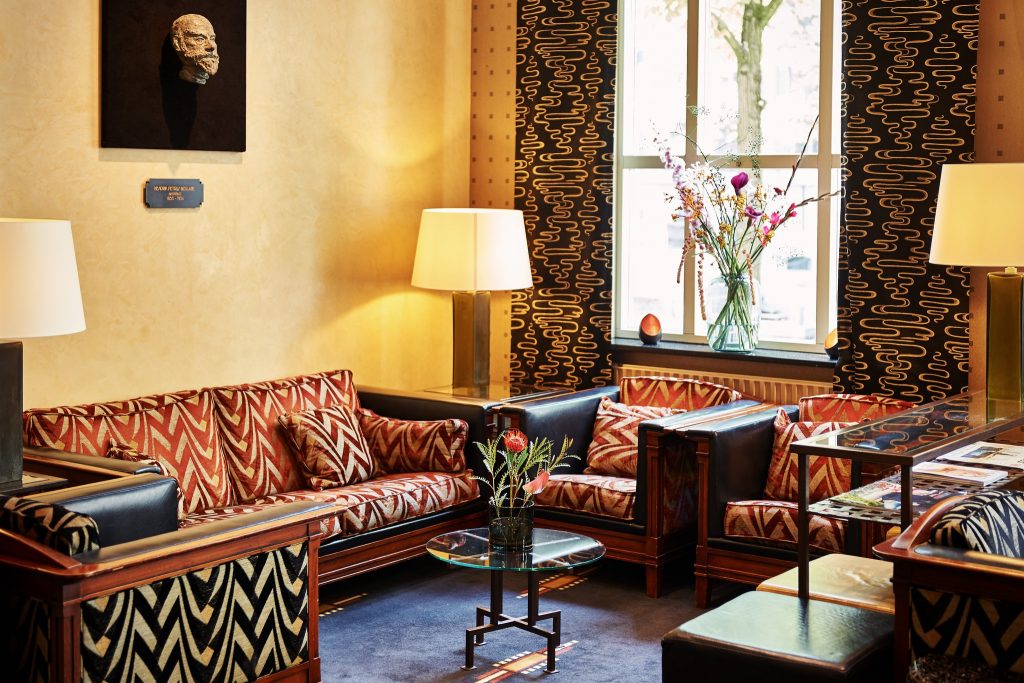 How do you combine creating a unique travel experience for your guests while being conscious about making sustainable choices?
By knowing your market. We try to attract a certain group which is looking for a relaxed and serviced stay without the stiffness of most high-end hotels. Listening to the needs of our guests, we offer a as conscious possible product and service.
Do you expect the market to change? Do you think exclusive destinations will embrace becoming more sustainable?
Now that we faced the COVID-19, the market has changed and will be changing. If I can speak for Amsterdam, we were expecting to have great year since Amsterdam became more and more popular. I expect our guests in to be more selective in travelling, people tend to be more aware of the changes in climate and you should therefore become as sustainable as possible as a hotel.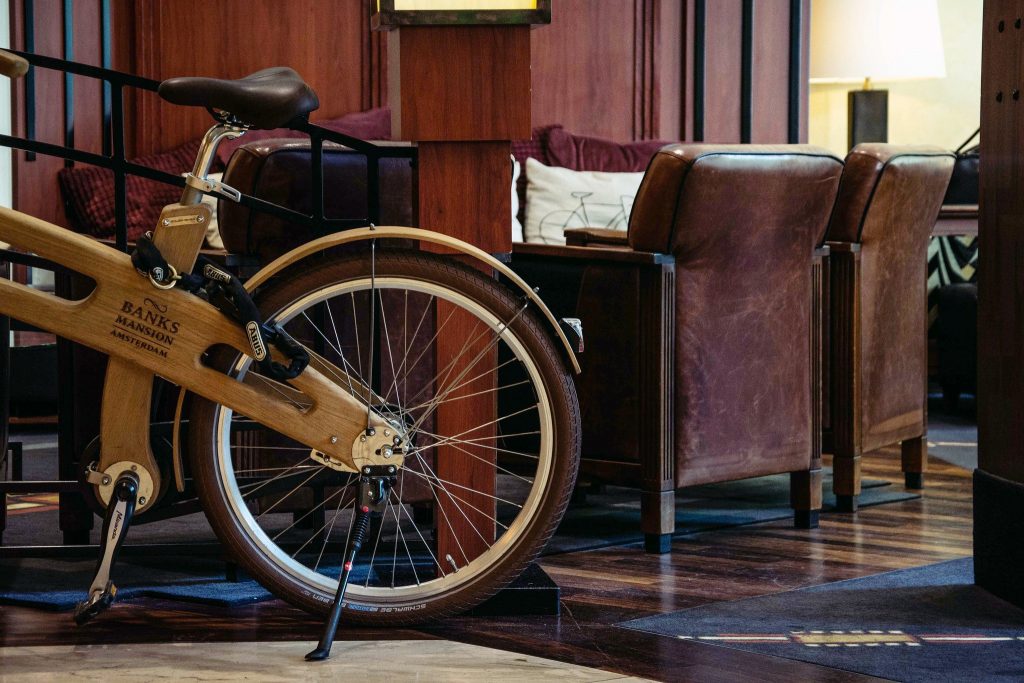 What is your own favorite spot in Banks Mansion?
My favourite spot is definitely our Living. It has and gives a you everything. In the morning you are surrounded by early birds who leave for their meetings combined with travelers arranging their department to a museum, around 11h we serve different cookies or a pie, a break you want to have with all our servings! And by the end of the day, around 17h we roll our cheese trolley into our Living combined with wines and other appetizers. I love to see how our guests return from work, from a stroll in Amsterdam and mingle while enjoying our #Banksmoments.
Picture credits: Banks Mansion