An expert in the field, we asked Marco Spiss for an interview. Together with his family he has created the Summit Lodges in Tyrol, a getaway which combines luxurious comfort while contributing to preserving nature, a main focus in Tyrolean tourism.
eco suites: The Summit Lodges are surrounded by nature and mountains – why did you focus on a sustainable approach during the planning and implementation of the lodges?
Marco Spiss: We are convinced that, as hosts, we also have a responsibility towards our region. The cultural landscape and nature of Tyrol is the basis for our success and growth as a company. By concentrating on a sustainable concept, we ensure that future generations will still find an intact and healthy living space. Tyrol is very dependent on tourism and thus also on embracing nature.
How do the guests accept your environmentally friendly concept and which guests typically come to the Summit Lodges?
The sustainable concept is very well received by our guests. In my opinion, there is no such thing as a typical guest for our Summit Lodges. I think everyone has their own individual approach to sustainability. As hosts, we want to create awareness among our guests for environmentally friendly behavior and thus help them to find their own sustainable path.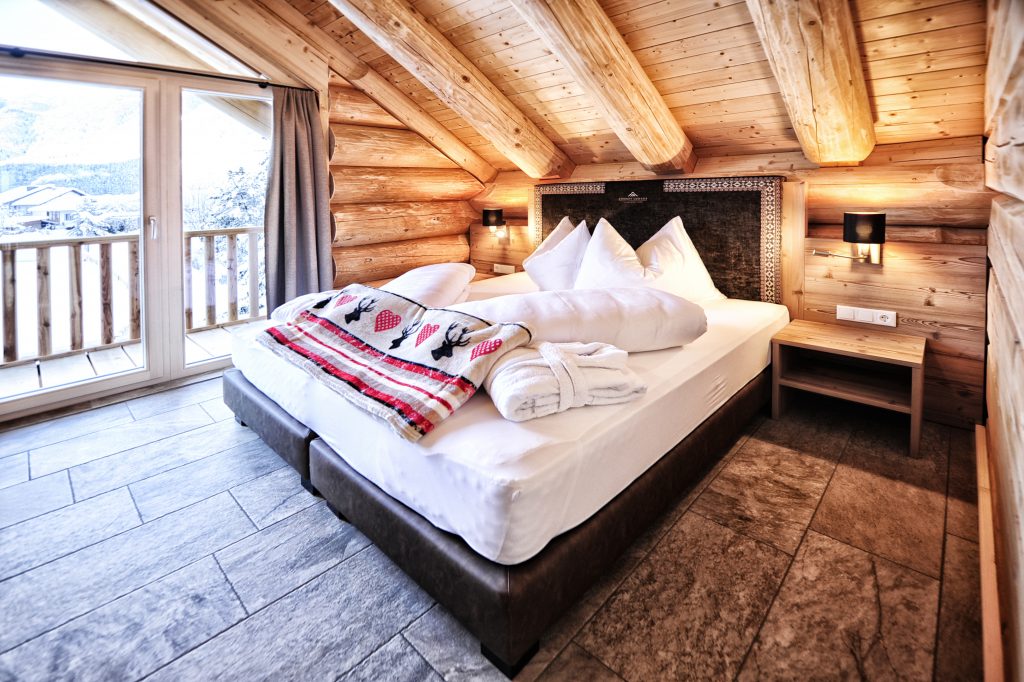 What advantages would you highlight in sustainable concepts in the hotel industry? How do you think the market will develop?
Sustainable concepts refocus on the essentials, our nature and culture. This enables our guests to identify with the region and our values ​​and enjoy a much more intense holiday experience.
The younger generation in particular is now increasingly interested in exploring and embracing our traditional values ​​and the principle of "back to the roots". Thanks to the knowledge of our ancestors about the resources of our region and their use, new groundbreaking concepts in tourism can be developed. These concepts can help us to positively influence the development of climate change.
Can a luxurious stay without compromise actually be environmentally friendly and fair?
Luxury is defined individually for everyone and therefore also hard to grasp. Luxury does not always have to mean to produce tons of waste and lead to unfair conditions, it is a feeling we have while we are experiencing something extraordinary.
We are convinced that active awareness raising increases the value of fairness and eco-friendly behavior and will therefore become an essential part of the perceived luxury in the future.
What is your personal favorite spot in the lodges?
There are so many! However, if I had to choose, I would choose the living room with its view of our animal park and the surrounding mountains. With a hot chocolate in front of the fireplace, you can really relax and enjoy the log cabin atmosphere.
Picture credits: Summit Lodges