Get inspired by these conscious hotspots, carefully curated and highly sustainble. Whether you want to sit back and relax or discover stunning landscapes – our eco suites have everything you need!
Finca Can Marti, Ibiza
The 400-year-old Finca Can Marti is our insider tipp for Ibiza, combining tradition and history with a modern and conscious approach. Stunning design, all natural and sustainable, is what makes the finca the perfect home away from home. Located in the north of the island, just minutes away from the beach, it provides ultimate privacy.
Enjoy a different side of famous Ibiza and find natural luxury combined with warm hospitality.  The relaxed style matches the stunning landscape, all while being close to the renowned hotspots of the island.
Hotel Meira, Portugal
Vila Praia de Ancora is a real highlight for nature lovers and outdoor fans. This is the place where Portugal's rough coast combines the ocean with the mountains and provides a spectacular landscape.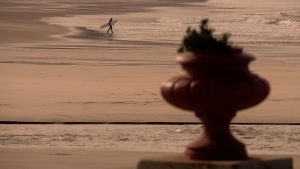 Hotel Meira combines clean and luxurious design with great attention to detail. The hotel's own restaurant offers creative cuisine, using local and seasonal ingredients and making your stay a time to remember.
Rio Celeste Hideaway Hotel, Costa Rica
The Rio Celeste Hideaway Hotel is located in the stunning rainforest of Costa Rica and treats you to the ultimate experience. Meeting all of our ten eco suites criteria, the hotel is the perfect choice for a luxury adventure holiday!
The 26 bungalows allow maximum privacy, embedded in the spacious eco resort with its pool area, spa and restaurant. Find out more about this perfect retreat for modern explorers!
Picture credits: Finca Can Marti / Hotel Meira / Rio Celeste Hideaway Hotel